Overview
We are proud to announce the release of Solus 1.1, the first point release in the Shannon series of releases. Solus 1.1 builds upon the groundwork of 1.0 with subtle refinements and improvements to Budgie, large core and graphics stack improvements, and furthers us on our journey to create something that you can just use, something that just works.
Solus
Solus is a Linux-based operating system built from scratch for the modern desktop and targeting the x86_64 architecture.
Budgie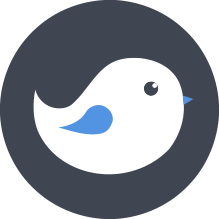 Budgie is our flagship desktop environment, developed and designed for the desktop, with inch of it catering to a desktop workflow. We have continued to improve Budgie, with v10.2.4 shipping in Solus 1.1. This release features a multitude of bugfixes, the following highlighted improvements, alongside updated translations:
We have resolved issues with the some icons, such as network, occasionally rendering inconsistently (sizing, colors).
We have resolved issues with the volume icon size.
System locking has been restored in Solus 1.1, as we are now leveraging LightDM. As a result of dropping GDM for LightDM, we are also seeing significant performance improvements with a reduced CPU overhead.
We have a new logo. Admit it, it's cute.
For more details on Budgie, see our dedicated Budgie page.
Core and Graphics Improvements
It isn't tradition for Linux distributions to ship fundamental changes in point releases. But given our tradition of breaking traditions, we've shipped a plethora of optimizations to the core of our operating system and further optimization to the core libraries used throughout our display / graphic stack.
We now provide preliminary OpenGL 4.1 support.
Mesa has been updated to 11.1.2
Xorg has been updated to 1.17.4
We've synchronized our Intel X11 driver with the last development version in git for improved performance and extended hardware support, including Broadwell, Skylake and preliminary support for future SKUs.
Nouveau support is at the latest release.
General Improvements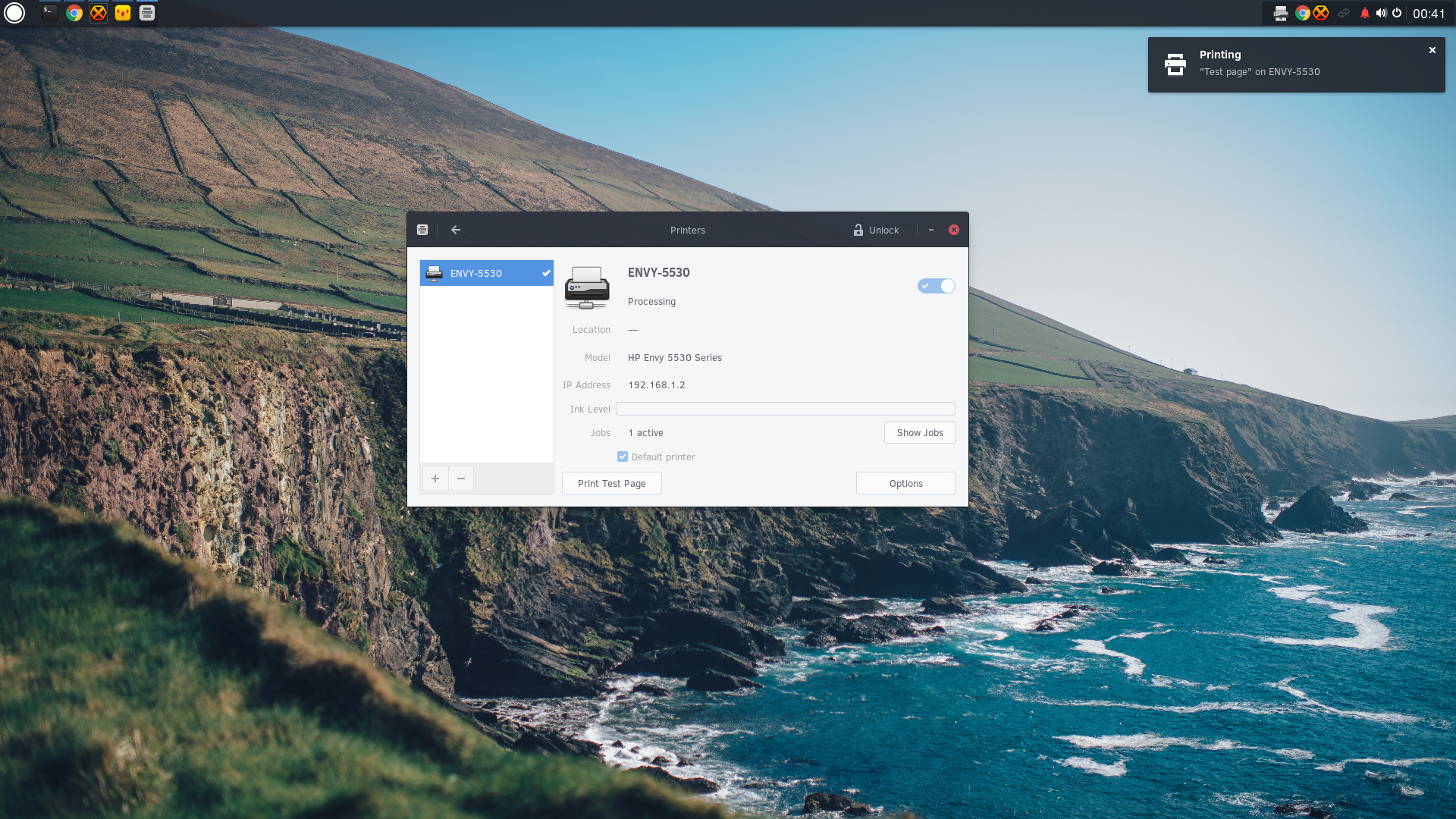 Let's be honest, printing isn't sexy. Printing isn't even what the cool kids do anymore. Nowadays they send their ol' vintage filtered pictures on the Snapchats and sign documents on their fancy iPotatos. But that doesn't matter. Solus 1.1 ships with printing support out of the box. Now when those cool kids grow up and get jobs, their need for printing on old fashion paper will work. Got an HP printer? Install the hplip package!
We've refined our selection of beautiful wallpapers, generously provided by Twisted Pixels.
We also improved mail support in Solus 1.1 by resolving issues relating to Thunderbird and mime association.
Initial Installation Experience
Solus 1.1 builds on our aim to provide a seamless, effortless Linux desktop experience. This experience extends to the installation of Solus, and we have taken the time to evaluate and implement improvements to be made to the installer.
We've improved timezone configuration.
We've ensured that Windows 8 and above are properly detected.
We've continued to improve detection of EFI System Partitions.
We also have resolved issues with USB and UEFI booting!
Shipped Applications and Packages
Applications
Solus 1.1 ships out-of-the-box with numerous applications to enhance the desktop experience. Below are some highlights of applications Solus 1.1 ships:
firefox 44.0.2
nautilus 3.18.5
rhythmbox 3.3
thunderbird 38.6.0
vlc 2.2.2
Firefox, GTK, and Icon Themes
We enhance the out-of-the-box desktop and Firefox experiences by defaulting to the Arc GTK Theme as well as Arc Firefox Theme, and utilize the Moka Icon Theme to spruce up application iconography.
System
Solus 1.1 ships with gstreamer media libraries, a multitude of system utilized fonts such as Clear Sans, Symbola, and Dejavu and leverages the most updated GTK 3.18 stack.
Solus 1.1 is UEFI enabled via goofiboot, a distribution-agnostic fork of gummiboot, to ensure a wider variety of modern hardware is capable of using Solus, and further hardware enablement with the shipping of Linux kernel 4.4.3.
Download
Solus 1.1 ISOs can be downloaded across official and community-supported mirrors internationally, as well as via BitTorrent, via our Download page.
Resources
SOLUS PROJECT CONTACT: joshua@stroblindustries.com
WEBSITE: https://solus-project.com
MEDIA ASSETS: https://solus-project.com/1-1-media
---
Full Changelog
Packages added to this release:
exfat-utils
foomatic-db
foomatic-db-engine
foomatic-filters
ghostscript
gutenprint
libaio
libupnp
libxvmc
lightdm
lightdm-gtk-greeter
mobile-broadband-provider-info
python-requests
python3-cairo
python3-dbus
rhythmbox-alternative-toolbar
solus-hardware-config
Packages removed from this release:
caribou
dash
gdm
geoclue
gjs
gnome-initial-setup
gnome-shell
libgee
mozjs
polkit-gnome
telepathy-logger
Changes in this release:
python-urlgrabber
less
xorg-driver-input-synaptics
libgpg-error
gstreamer-1.0-plugins-good
firefox
gpgme
gobject-introspection
gnome-bluetooth
samba
xorg-driver-video-amdgpu
libpwquality
fontconfig
grub2
python-magic
evolve-sc
baselayout
python
python-dbus
gtk2
gtk3
libwacom
os-installer
libdrm
xorg-driver-video-intel
gnutls
util-linux
python3
nvidia-340-glx-driver
hexchat
system-config-printer
xorg-server
comar-api
vpnc
transmission
gnome-control-center
gnome-online-accounts
cogl
kernel
vino
py2cairo
bluez
libxslt
libpeas
nano
elfutils
gnome-settings-daemon
piksemel
poppler
arc-firefox-theme
libpng
python-pyliblzma
xdg-utils
libxrender
libcap2
tdb
libqmi
systemd
libgnome-menus
libgcrypt
pygeoip
nvidia-304-glx-driver
evolution-data-server
seahorse
openssh
openssl
acl
glib2
cryptsetup
mesalib
lvm2
wpa_supplicant
harfbuzz
libxcursor
xz
xkeyboard-config
attr
python-parted
cups
lsb-release
libmbim
python3-gobject
network-manager
python-pycurl
libxpm
dracut
libxrandr
nvidia-glx-driver
libusb
gnome-keyring
ffmpeg
zlib
network-manager-applet
qt5-everywhere
gnupg
libjpeg-turbo
xorg-driver-input-evdev
python-gobject
pixman
libcanberra
alsa-utils
nautilus
libassuan
libxml2
cups-filters
gedit
pulseaudio
gsettings-desktop-schemas
rhythmbox
curl
gcc
alsa-lib
budgie-desktop
gcr
libsecret
xorg-driver-video-vesa
gvfs
vlc
gstreamer-1.0-plugins-bad
pinentry
gnome-calculator
adwaita-icon-theme
libffi
pycups
comar
eog
xorg-driver-video-fbdev
thunderbird
libimobiledevice
xorg-driver-video-radeon
nettle
xorg-driver-video-nouveau
taglib
totem-pl-parser
gzip
libksba
glibc
bzip2